Founded in 2010, Peerless Research Group, a division of Peerless Media, is unlike any other research firm that serves the supply chain market. Our database of nearly 250,000 supply chain professionals, is comprised of the readers of these leading industry brands publications and websites: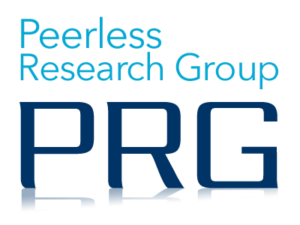 Peerless Research Group offers a wide range of custom and research solutions for businesses, consultants and advertising agencies specializing in supply chain, logistics and materials handling products and services.
We offer a complete set of quantitative and qualitative services and techniques covering Internet and telephone methodologies as well as focus groups, one-to-one interviewing.
Custom or proprietary studies include brand awareness, product and services usage and buying intentions, brand equity, corporate image and perception, ad and concept testing, product feasibility studies, market surveys, customer satisfaction research as well as corporate management studies.
Peerless Research Group has conducted custom research projects for many leading solutions providers across the supply chain, logistics and materials handling fields to include Toyota, Kronos, Oracle, Amber Road, MercuryGate, Intersys, Dematic and NAACO, to name a few.
Our audiences are audited annually, with the majority having extensive demographic information available such as:
Title
Job Function
Buying Influence
Geographic Region
Employee Size
PRG offers a multitude of research products which can be administered to your exact target audience. This will give you the highest level of accuracy in whatever type of research you undertake.
The researchers at PRG have extensive experience in all aspects of market intelligence. We specialize in the following reports:
Custom Executive Market Briefs
Brand Awareness/Perception Studies
Usage and Purchase Intent
Advertising and Messaging Studies
Market Studies
Corporate Studies