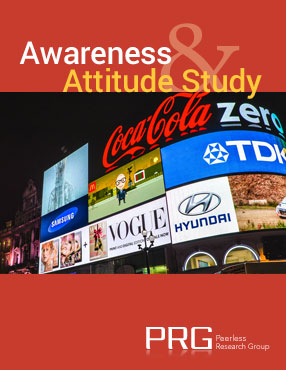 Peerless Research Group offers brand awareness studies to benchmark and track key measures over time such as awareness, usage, purchase intentions, brand perceptions, etc. for your brand/product as well as competitors.
Tracking studies help assess the impact of an advertising or marketing campaign by conducting pre/post ad exposure and measurements.
Brand awareness research can be designed to collect general information on what product features are considered important and how providers in a particular product or service category rate on key purchase determinants. Any shifts in usage, purchase intent, attitudes and perceptions are revealed by tracking periodically.
These studies are best optimized when running a marketing campaign with frequency, and over a minimum period of 6 months.
Some key measurements may include:
Awareness, usage and purchase intentions of brand and competition
Organization's present and future requirements for a particular solution
Characteristics considered important when evaluating providers of a particular solution
Impressions, perceptions and evaluations of brand and competitors
Need help with a brand awareness program?