Advertising and messaging studies are designed to assist in fine-tuning and focusing your advertising communication to help you better reach your market.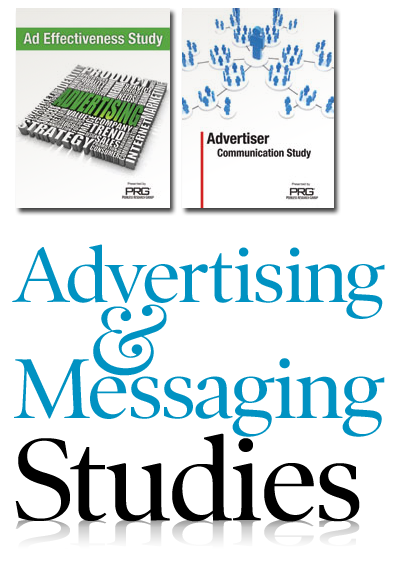 PRG provides programs to check your ad's effectiveness, how your ads are being read and how they are impacting your target audience.
These studies deliver an in-depth tool for measuring the level of familiarity, ad recall and reader perceptions of an ad.
Test ads for stopping power, importance of content, informational value, resonance, believability, brand association, relevance to buying influencers, etc.
Corroborate that your message is of interest to readers and one they need to hear, and assure that your message resonates among influencers and buyers of your product/service.
Check communication and visuals prior to placement as well as further fine-tuning messaging and language. Determine which features and elements are most attention grabbing.
Peerless Research Group presents solutions allowing for a single ad to be evaluated or multiple ads to be tested to either arrive at a 'winner' or to understand best-of-breed elements.
Some key measurements may include:
Noteworthy elements of adAd likes/dislikes
Message assessment for believability, relevance, etc.
Conveyance of message and association with brand
Ad's impact on buying decisions
Need help with a study or research program?