Mobile solutions can be utilized in warehousing, logistics, distribution and manufacturing facilities to improve supply chain efficiencies. 185 managers involved in the purchase and usage of mobile and wireless solutions were surveyed about the challenges they face in managing supply chain activities, and how mobile devices and applications can improve processes.
This report shares the results of the survey to help supply chain managers better understand the types of mobile solutions being adopted and where they are being deployed. Supply chain managers can then identify those areas that are in greatest need of upgrades, and outline the plans for acquiring and revitalizing critical mobile applications.
The survey further supports the need for mobile systems as a means of sharpening inventory management procedures and fulfilling more orders rapidly and correctly.
Operational Efficiencies
Materials handling and operations managers are challenged by the need to improve operational efficiencies.
It's no surprise to hear that managers face a litany of obstacles in running their day-to-day operations. Improving competencies in warehousing, logistics, distribution, manufacturing or field operations ranks as the top issue for most.
Servicing customers is also a primary concern of materials handling and supply chain executives, which is not surprising given the ever-increasing service level expectations of customers. The challenge of equipping workers with devices suitable for tackling the necessary tasks as well as fulfilling orders quickly and efficiently is also closely linked. (figure 1)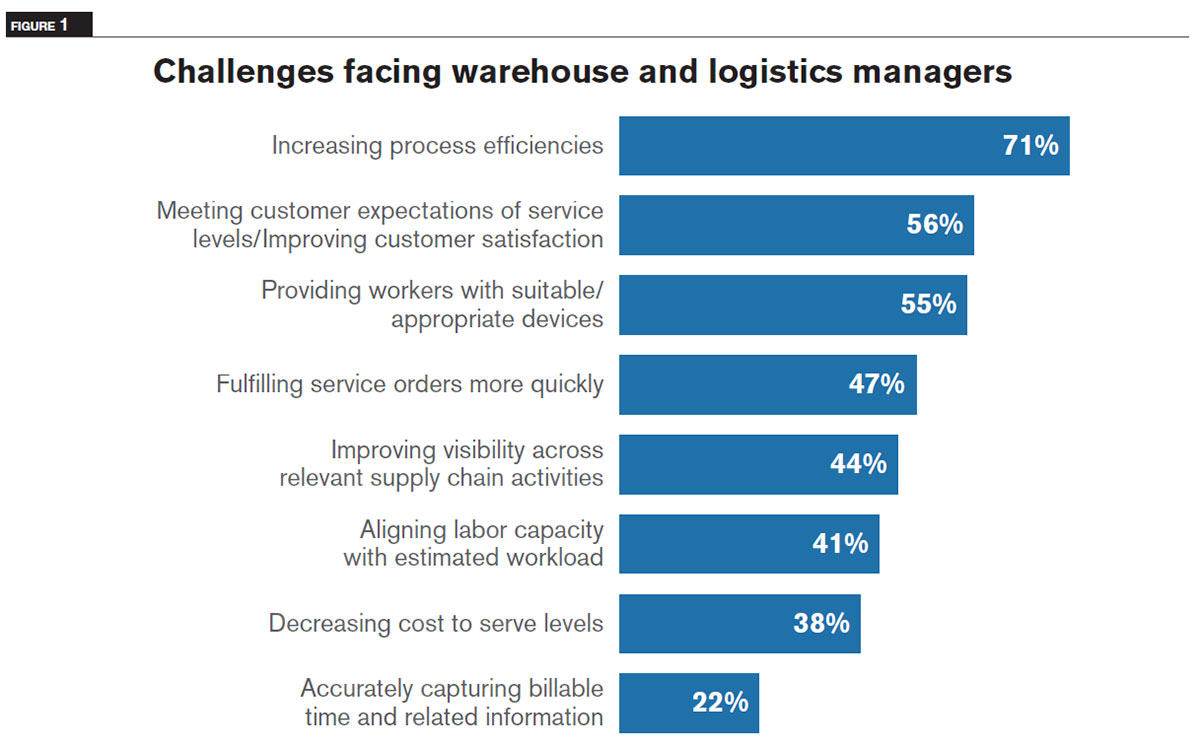 Supply Chain Efficiencies
To further understand the challenges faced by materials handling and supply chain managers, the key operational areas were examined. The findings revealed the areas in greatest need of improvement involve warehouse and DC procedures, shipping and receiving practices, and activities involving fulfillment centers.
Mobile technology is already regarded by managers as a conduit to improving processes across the end-to-end supply chain.